Pain Management Solutions
Can Start With You


Is chronic pain ruling and ruining your life? Are your doctors not listening to you, not helping, or even blaming you for "complaining" about pain? Do colleagues suspect you of exaggerating, while friends and family fall away, leaving you feeling isolated and misunderstood?


That is how I felt at the beginning of my long bout with illness and chronic pain. I saw no solution. I didn't understand what was going on in my body. I felt as if I had been ambushed by some monster that I never even knew existed. But no one else seemed to know who this monster was either, or how to get rid of it.


Like many chronic pain sufferers, I was sceptical at first that non-surgical or non-pharmaceutical treatments could relieve my pain. I did not see how changing my habits, attitudes, and routines, or exercising in a particular way, would make a difference. But my scepticism was based on ignorance of how pain works. What I cover in this course has worked for me.


Will it work for you? Pain is a complex mix of many factors, including biomedical conditions beyond the capabilities of medicine to understand or treat, so I cannot guarantee that it will help everyone. No course, no surgery or other treatment, can make such guarantees. Much depends on you.


But knowledge is power. Too many patients find themselves saddled with doctors who make them feel guilty for their pain. This course will empower you to discuss your medical treatment with doctors as an equal partner in your pain care. 


I teach you everything that I learned about pain and managing it, first on my own, and later in pain management therapy at one of the U.K.'s finest pain clinics. What I learned has enabled me to reclaim sovereignty over my life. I created this course to help others in their quests to defeat the pernicious monster of pain.


This is the course that I wish I had found near the beginning of my pain and illness experience. I looked everywhere for a clear, concise explanation, delivered in plain language, of pain and how to control it. Had I found a course like the one I present to you here, I would have suffered less agony.


By the end of this course, you should have an understanding of pain and pain management techniques that took me most of three years to acquire. You will know how to use many if not most of the instruments in the pain management toolkit to work out a strategy to manage and monitor your progress towards achieving your life goals, including controlling pain.


This course is not designed as a substitute for pain management therapy. It is meant to help people who cannot access a pain clinic to understand what they can do to help themselves.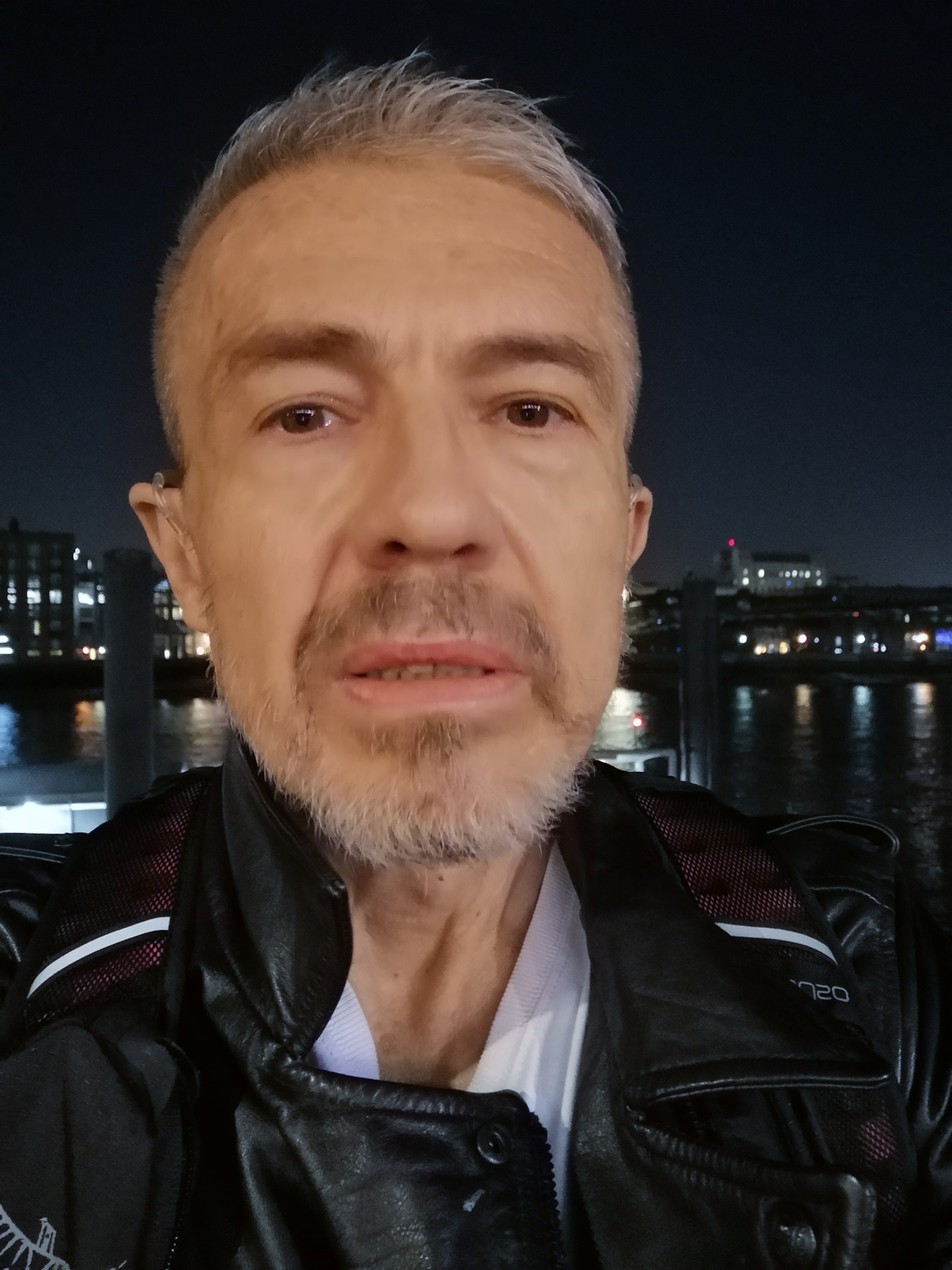 Patient Expert Course Creator
A few years ago, I suddenly collapsed from physical illness that left me in constant, moaning, groaning, agonising, sleep-destroying, concentration-killing, furious, pitiless, relentless pain. The orthopaedic doctors who should have known better ignored the intensity of my pain from avascular necrosis, the death of bone tissue, and discharged me ahead of schedule, leaving me with tissue damage that would never heal and pain that would only get worse. Other doctors prescribed painkillers. Apart from referring me to a pain clinic, that was the limit of their expertise in pain science. Eventually, the medications failed to control my pain and made me feel sick. I decided to become project manager of my own pain therapy. After two years of waiting, I finally entered one of the U.K.'s best pain clinics. 
Success in managing my own pain is one of my qualifications for creating this course. My second qualification is as a "patient expert." Medical philosophers and increasingly, doctors recognise the role of patient narratives in understanding and treating illness and pain. Patient experts are patients who acquire technical knowledge about their medical conditions. By that definition, I qualify. Having absorbed as much as possible from pain management therapy, I continue to read medical research journals and books about pain, network with patients and experts, write about my pain experience in an upcoming memoir, and look to other disciplines such as medical philosophy to understand pain.
My third qualification is my decades of work as a journalist. Researching and understanding complicated issues and explaining them in simple language to non-specialists is what I have done all my life. Illness and pain are subjects I know intimately.
WHAT YOU WILL LEARN


*What pain is and how it works
*That no two people experience pain in the same way, that no one can usefully judge another person's pain
*The biological, psychological, and social factors that create each person's unique, complex experience of pain
*The benefits of exercise, where to find exercise videos
*Templates to work strategically towards realistic goals 
*How psychology works through the emotions to alter the body's chemical balance and impact the sensation of pain
*Techniques to evaluate your thoughts and emotions in helping or hindering success in achieving your goals
*How meditation and relaxation help to control pain
*Assertiveness skills to get the help you need without conflict 
*What philosophers/thinkers say about pain, how pain can be turned into a meaningful part of life, not a detour from life
*How to create your own flare-up plan
FAQS

Can I get a peek of the course before enrolling?


Yes, more than a peek. Scroll to the curriculum part of this sales page. You should see five sections, each with a series of lectures and exercises. The lectures that you can view now are marked "PREVIEW" in bright red. 


How long will it take to complete the course?


You could watch and read all of the lectures within a few weeks, or even a week if you want to binge-learn. However, I suggest you take it more slowly. Going through the lectures and exercises of the course is not the same as watching episode after episode of
Game of Thrones
. 


Why is it important to understand pain science?


When you know what factors create pain, you are better able to pinpoint the things that impact your experience of pain. 


How long will it take before I notice results?


This depends on your medical condition and everything else about you, including whether you are a naturally anxious person or more relaxed, whether you can afford to take time off of work or have to hold down a job, and whether your family and friends support you emotionally. It also depends on the effort you put into applying what you learn in this course to your life. 


Okay, let me ask the same question another way. How long did it take you to notice the results?


I knew little about pain at the start and had to wait a couple of years to get into a pain clinic. But I intuited that cognitive behaviour therapy and physiotherapy--two subjects covered in this course--would help. I found a great physiotherapist/personal trainer and a CBT therapist. I felt a bit better within weeks and noticeably better within two months. Within six months, I started to regain control of my life.


What if I am unhappy? Can I get a refund within, say, 30 days? 


The simple answer is no. For several reasons.


First, 30 days is not enough time for most people to learn to manage chronic pain, or even know whether the pain management therapy they have started will pay dividends. Second, Acceptance Commitment Therapy, one of the principles of pain management therapy, requires just that: commitment. Paying for the course is a first step to commitment. If you are counting how many days you have time to drop out and get your money back, you are not committed, meaning this course is unlikely to work for you.


Third, I would have paid far more for a course like this if I had found one. I have invested a huge amount of time, money, and pain here. As chronic pain sufferers know, time is precious. I do not want to spend my precious time on admin for refunds. Sorry. Fourth, as mentioned above, you can preview several lectures of this course. Those lectures are a good indication of the rest of the course.
Why is the course so expensive?/ Why not more costly, if it is any good?


I priced the course within the reach of probably most people. I would have paid much more for a course like this, if it existed. Offering the course for free would be pointless. Surveys show conclusively that people who enroll in free courses rarely use them. Generally, the effort level they put into learning matches the cost, and as free means zero cost, the courses do not get used. Besides, without charging an enrollment fee, how else will I keep myself in caviar and champagne? (Just kidding.)
What is a patient expert?


A patient expert is generally defined as a person with a chronic condition who acquires the technical knowledge and experience to manage their condition. The term does not refer necessarily to a formal qualification. 


What do patient experts contribute?


Pain is no longer understood as an "entity in itself," separate from the person who experiences the pain.
Lumbar punctures, MRI scans, X rays, ultrasound, blood samples, blood samples, biopsies, bacteria cultures, ECG machines, stethoscopes, otoscopes--all the tools and tests of medicine, even in the hands of competent doctors, are not capable of fully understanding pain.
Pain scientists use the model of "pain as experience," acknowledging that pain is complex and unique to each person.  


Isn't it better to attend a pain clinic than take this course?


If you have access to pain management treatment at a good pain clinic that offers a variety of treatments, including non-pharmaceutical approaches, I suggest you go straight there. Not everyone has such access. But this course may still be valuable. The individual narratives of patients are seen as important to medicine. 


What inspired you to create this course?


Not everyone is as fortunate as I am to get treated at a good pain clinic, let alone one of the U.K.'s "centres of excellence" for pain therapy. Social media is haunted with the cries of chronic pain sufferers who cannot bear their pain and are not getting help. Becoming ill and falling into chronic pain can be isolating and confusing, frightening, depressing, and deeply worrying without anyone or anywhere to provide any answers or solace. That was my experience. I think my course will help a lot of people.