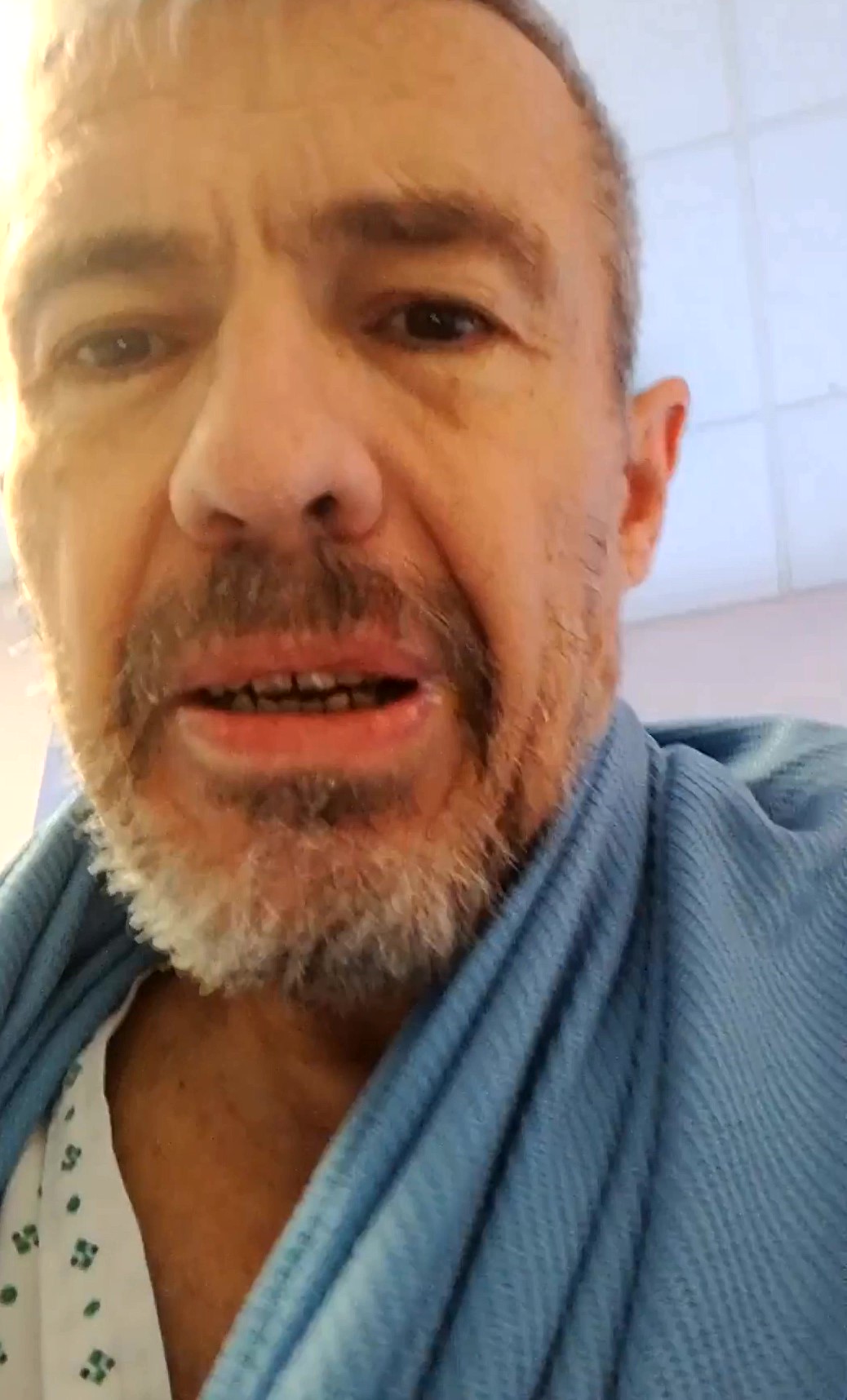 Chronic Pain : Self-Management Courses
That's me in the photo, in 2017, the second time that year I had to be rushed to hospital in an ambulance with sepsis, a bacterial infection of the hip. The diagnosis was avascular necrosis, the death of bone tissue, a condition that only becomes worse and more agonising without surgery. Nothing had prepared me for this kind of pain. No one understood what I was going through. Pills barely made a dent in the pain. Many nurses and clinicians called me "difficult." I felt as if I was being punished not by a divine power, but by people--including nurses and clinicians--for being a human being with a human illness. The next three years were miserable. But I eventually got the surgery I needed. After a two-year wait, I also was accepted into a clinic for pain management therapy. 
I created my "Self-Help to Manage Chronic Pain" course for people who, like me, suffer chronic pain and do not have access to treatment by pain specialists except after a long wait. 
Please scroll down this page to find out more about me. You can also go straight to the course sales page for details about what's in the course and watch and read several lectures that are free for you to preview right now.
Or before going any further, click the button below and enrol in a free beginner's guide to chronic pain that should take you no more than an hour or two to complete. Give it a try. It is free and you have nothing to lose.
John Kohut
Course Creator


A few years ago, I suddenly collapsed from a physical illness that left me in constant, moaning, groaning, agonising, sleep-destroying, concentration-killing, furious, pitiless, relentless pain. The orthopaedic doctors who should have known better ignored the intensity of my pain from avascular necrosis, the death of bone tissue, and discharged me ahead of schedule, leaving with tissue damage that would never heal and pain that would only get worse. Other doctors prescribed painkillers. Apart from referring me to a pain clinic, that was the limit of their expertise in pain science. Eventually, the medications failed to control my pain and made me feel sick. I decided to become project manager of my own pain therapy. After two years of waiting, I finally entered one of the U.K.'s best pain clinics. 


Success in managing my own pain is one of my qualifications for creating this course. My second qualification is as a "patient expert." Medical philosophers and increasingly, doctors recognise the role of patient narratives in understanding and treating illness and pain. Patient experts are patients who acquire technical knowledge about their medical conditions. By that definition, I qualify. Having absorbed as much as possible from pain management therapy, I continue to read medical research journals and books about pain, network with patients and experts, write about my pain experience in an upcoming memoir, and look to other disciplines such as medical philosophy.


My third qualification is my decades of work as a journalist for some of the world's most trusted news publications. Researching and understanding complicated issues and explaining them in simple language to non-specialists is what I have done all my life. Illness and pain are subjects I know intimately. I am a farm boy from Canada who worked hard and got to and through Harvard University and SOAS in London on scholarships. This course is what they don't teach you at Harvard, not as an undergraduate. This is the stuff I learned in the vast and bewildering Academy of Life.
Check your inbox to confirm your subscription